HARDSCAPE PATIOS, WALKWAYS, RETAINING WALLS, FIRE PITS AND MORE
With our team's extensive experience handling landscaping projects of all shapes and sizes, you can be sure that you will receive quality workmanship from Creech's Landscaping. Our team will discuss all the design considerations closely with you to guarantee that you are satisfied with our work. Contact us today to get started on a new landscaping project!
Is your yard looking a bit dull? Do you need a place to entertain your family and friends?
Look no further! Creech's Landscaping can give your yard that inviting area to relax or entertain.
We are professionally certified with over 20 years of installation experience. We are so confident of our products we will guarantee our patio's stability for life!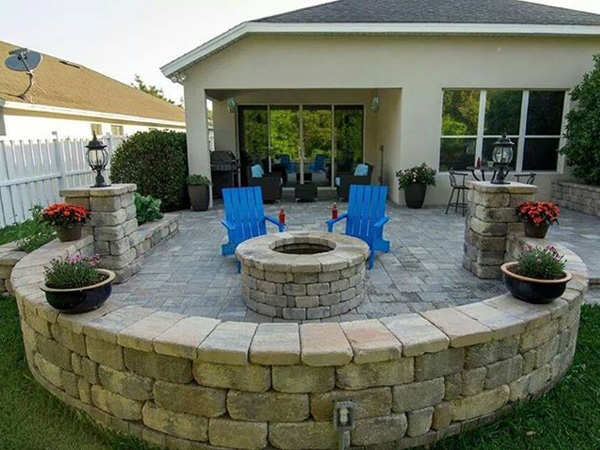 It's Grillin' Time! 9 out of 10 people will agree that a fire pit is the staple to any backyard entertainment area. Since we love to entertain in our own backyards, we wanted to share the joy!
Creech's Landscaping offers a FREE fire pit with the purchase of any patio with a minimum square footage area.
Enjoy spending more time on your patio on those chilly nights, roast some hot dogs and get lost in the beauty.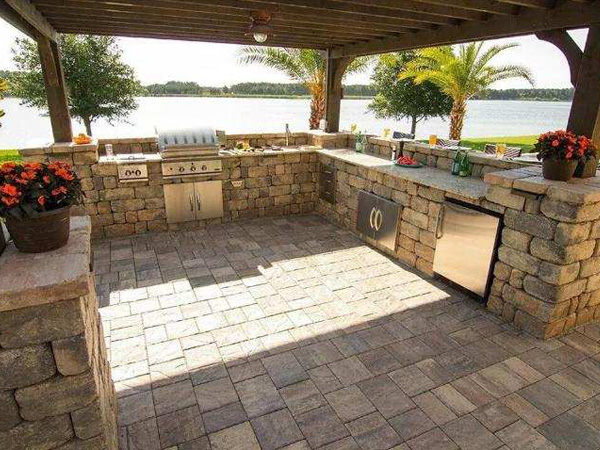 Now that you've got a lovely new patio, why not remove that dirty old grill and get the whole kitchen sink too?
Literally! An outdoor kitchen is a great addition to any patio.
With our designs and top-notch appliances, you will prefer to be cooking outside any day!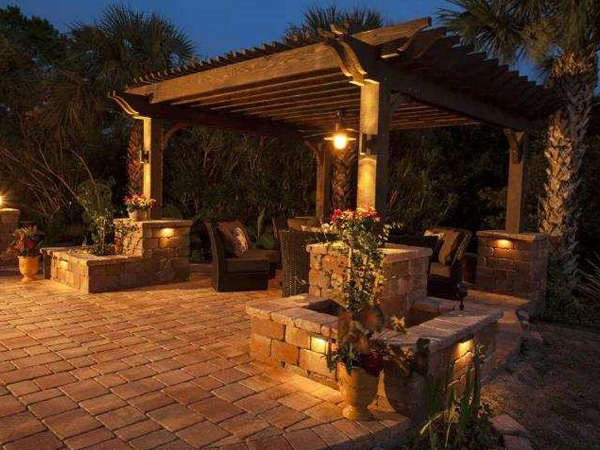 For that extra shade and comfort, a pergola is the perfect addition to your deck or patio. And if you need the deck too, don't worry, Creech's Landscaping has you covered.
We have provided quality deck construction for homes all over Greenville, NC, so give us a call today to get started!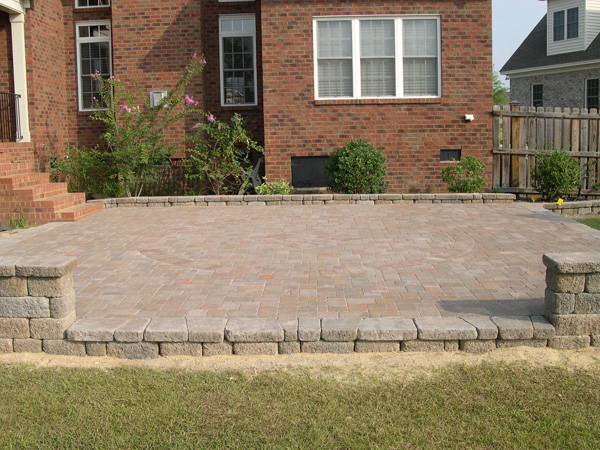 If you're installing a new garden bed that needs some support or a bench for your butt, a retaining wall might be the answer you're looking for.
With a simple design and a skilled staff, a retaining wall is a great addition to your landscape.